Theme: Failure of imagination on my part, maybe, but I can't come up with anything better than the reveal:
60. "Careful now" ... and a hint to what's hidden in 17-, 27- and 46-Across:
EASY DOES IT
.
Unless I'm missing something else [always a possibility] this indicates that in the two-or-three-word theme entries, the penultimate word ends in
E
, and the last word starts with
Z
; the spoken letters
E-Z
being phonetically equivalent to
EASY
. See - it's not hard.
17. Marmalade ingredient:
ORANG
E Z
EST
. So, it's
ZEST
, not
PEEL
, as I originally entered, and the jar in my fridge lists as an ingredient. I'm a big fan of this jam-like preserve, but my lovely wife doesn't like it at all.
27. Sign near school playgrounds:
DRUG FRE
E Z
ONE
. Keeping our kids clean and sober.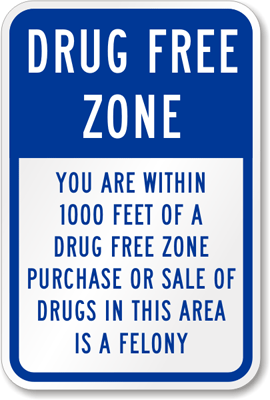 46. Theoretical lowest temperature:
ABSOLUT
E Z
ERO
. Take some cold comfort in knowing there is a limit to how cold it can get. This is ZERO on the Kelvin scale, -273.15 Celsius, or -459.67 Fahrenheit. Anyone for some ice cream?
Hi gang, JazzBumpa on duty. Let's proceed and see how
E-Z
today's puzzle is.
Across:
1. Far direction?:
EAST
. There's a near EAST and a far EAST, which can be reached by traveling west. That is circular reasoning.
5. Frankfurt's river:
ODER
. Es gibt twei Frankurt. Frankfurt am Main und Fankfurt an der Oder. The Oder river rises in the Czech Republic and flows north-ish through Poland and defines 187 Km of the Germany-Poland border. At 525 Km, the Main is the longest river completely contained in Germany. It meanders in every direction imaginable, but ultimately westward, where it joins the Danube at the city of Mainz. Strangely, the two names are not related.
9. Word repeated in a historic FDR quote:
FEAR
. Nothing to FEAR here, move right along.
13. Formal "no" from 14-Across:
VETO
. A bill passed by both houses of congress can be signed into law by 14. A or vetoed. To over-ride a veto requires a two-thirds majority vote in both houses.
14. White House VIP:
POTUS
.
P
resident
O
f
T
he
U
nited
S
tates.
16. Tomb Raider's __ Croft:
LARA
.
19. Takes the stage:
IS ON
. After waiting in the wings, perhaps.
20. Hunter constellation:
ORION
.
21. Violent windstorm:
TEMPEST
. Traces utimately back to Latin Tempus, meaning time, via Tempastas, meaning season.
23. Ceaselessly:
NO END
. Going on and on and . . .
26. City in Florida or Italy:
NAPLES
.
NAPLES
[Napoli] Italy is a city in southern Italy, not far from Mt. Vesuvius. It dates to the 2nd millennium, B. C. and has many centuries of important art and architecture.
NAPLES
, FLA is an up-scale city in souther FLA on the Gulf of Mexico, surrounded by miles of white sand beaches.
31. Geological period:
EON
. In geology and astronomy, one billion years; casually, an indefinite but very long time period.
32. __ trap:
SET A
. Literally, make a trap ready to catch an animal; figuratively, invent a plan to catch someone doing something wrong.
33. Bear in two constellations:
URSA
. Major and Minor, AKA Big and Little Dippers.
36. Symbol of rank:
BADGE
.
39. Former U.N. leader Hammarskjöld:
DAG
. Swedish economist and diplomat who served as the 2nd Secretary General of the U. N.
40. Biblical song:
PSALM
. A sacred hymn, specifically in the O.T Book of Psalms. Here is a setting of Psalm 74 in the Russian chant style by Russian composer Pavel Chesnikov, arranged by Holland, that we performed last year. One of the most beautiful compositions I've ever played.
42. Division on a Clue board:
ROOM
. Have you played the Harry Potter version? It murders the players.
43. Sardine holders:
TINS
. Metal containers. Cans also fits.
45. Philosopher __-tzu:
LAO
. Ancient Chinese philosopher and writer, and founder of Taosim. Quote: "
Do the difficult things while they are easy and do the great things while they are small. A journey of a thousand miles must begin with a single step.
"
50. Brownish horse:
SORREL
. A horse of various reddish-brown hues, with same color or lighter mane and tail. Sometimes also called chestnut; there is confusion and controversy about the two names.
53. Yarn:
STORY
. Generally one that challenges the willing suspension of disbelief.
54. Mathematical proposition:
THEOREM
. A proposition that is not self-evident, but can be proven by a chain of reasoning.
56. City near the Great Salt Lake:
OGDEN
. In the Bee Hive State.
59. Prego competitor:
RAGU
. Pasta Sauces.
64. Turkmenistan neighbor:
IRAN
. Turkmenistan is South of Uzbekistan, North of Afghanistan, North-east of Iran.
65. Green __:
THUMB
. High level of gardening ability.
66. Actress Blanchett:
CATE
. Among her many other roles, she portrayed the Elf Queen Galadriel.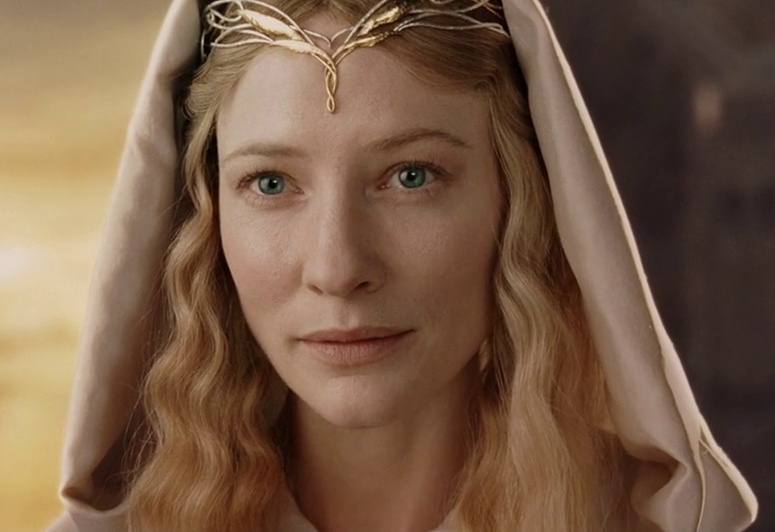 PEND
. Decisions . . .
68. "Haven't decided yet":
I MAY
. Still thinking . . .
69. Topple from power:
OUST
. Via the voting booth, or revolution.
Down:
1. Bolivian leader Morales:
EVO
. President since 2006, and the first to come from the indigenous population.
2. Prefix with dynamic:
AERO-.
Relating to the motion physics of air or other fluids around moving bodies.
3. Headliner:
STAR
. An actor or other performer, not a celestial body.
4. Weight-training activity:
TONING
.
Body definition
from moderate muscle building and loss of fat.
5. Bar gadgets:
OPENERS
. For various kinds of bottles.
6. Egg qty.:
DOZ
. They usually come in cartons of 12. Note abrv. in cl. & ans.
7. Bastille Day saison:
ETE
. French Summer.
8. Fall color:
RUST
. This year sure is going by quickly. Autumn leaves are various shades of red.
9. Diving gear:
FLIPPERS
. Quasi-fish feet.
10. Prop for Picasso:
EASEL
. Art supporter.
11. Came up:
AROSE
. Emerged, became apparant.
12. Flies off the handle:
RANTS
. Loses it.
15. Shorthand expert, for short:
STENO
grapher.
18. Cause for an "Oops!":
GOOF
. Error, mistake, faux pas.
22. "Don't be such a baby!":
MAN UP
. Be brave or tough enough to deal with it.
24. Must:
NEED TO
. Meet or satisfy a requirement.
25. Nuts and bolts, so to speak:
DETAILS
. God is there - or the devil, depending on your point of view.
27. Cotillion girl:
DEB
utant. Young ladies introduced to polite society at a formal ball.
28. Katy Perry hit with the lyric "Louder, louder than a lion":
ROAR
.
29. PC command after an "Oops!":
UNDO
. I can realate.
30. Hershey bar in a red-and-yellow wrapper:
ZAGNUT
. Peanut brittle and cocoanut with a small amount of cocoa - no chocolate to melt and make a mess.
34. Mall event:
SALE
. Price reduction promotion.
35. Bygone apple spray:
ALAR
. Daminozide, a plant growth regulator used to keep unripe apples from falling off the tree from 1963 to 1989, when it was voluntarily withdrawn doe to cancer fears.
37. Skirt:
GO AROUND
. Evade, avoid.
38. Fireplace bit:
EMBER
. Glowing ash.
41. Sound from the pasture:
MOO
. The song of cows.
44. Stuck with, as a friend:
STOOD BY
. A friend, indeed.
47. Wintry mix component:
SLEET
. Frozen rain.
48. Therefore:
ERGO
. Hence, for that reason, consequently.
49. Bayou music style:
ZYDECO
.
50. __ mining:
STRIP
. A form of extraction, most commonly used for coal, in which the surface soil and rocks are removed to reveal the mineral, which is then extracted with heavy machinery.
51. Midwestern hub:
O'HARE
. Chicago airport.
52. Lear daughter:
REGAN
. The middle child. Her sisters are Cordelia and the eldest, unfortunately named Goneril.
55. Half a fish:
MAHI
. No better than half a fly. MEH!
57. Jacob's twin:
ESAU
. Biblical antagonists.
58. Quibbles:
NITS
. Half a fish, for example.
61. Bottom line:
SUM
. Of an added-up column of numbers.
62. Singer Sumac:
YMA
. [1923-2008] Peruvian coluratura soprano with a vocal range of over 4 1/2 octaves.
63. Saigon holiday:
TET
. Vietnamese lunar new year.
That's it. Not to hard, not too E-Z, and not bad, though I had my half-nit, or so. Thus endeth another Wednesday.
Cool regards!
JzB