Theme:
SHORT CUTS
. The word
SHORT
is cut up and shuffled into the theme answers. They locations of these letters are - or should be - indicated with circles.
17. Follow-up vaccination:
BOOSTE
R SHOT
. Re-exposure to an immunizing antigen to increase or restore immunity. I thought it was a snort of alcohol for a devotee of college athletics.
26. Bit of equine trickery:
GIF
T HORS
E
. Unhappy memory for Trojans, but, somehow otherwise, not to be looked in the mouth.
36. Tall tale:
FIS
H STOR
Y
. An improbable, boastful tail.
52. Part of Ursa Minor:
N
ORTH S
TAR
. Polaris, a trinary star system with a yellow super-giant and two small companions.
61. Cheat at checkout ... and a hint to the circled letters:
SHORT
CHANGE
. Literally, not give back sufficient CHANGE for a large bill. Figuratively, to treat unfairly by withholding something of value. In the theme fill, the word
SHORT
is
CHANGED
by re-ordering its letters. This would be tough to spot if you didn't get the circles
Hi Gang, JazzBumpa here to check out this puzzle and see to it we don't get cheated out of anything. Let's start at aisle 1.
Across:
1. Script deviations:
AD LIBS
. Spontaneous, not formally prepared speech.
7. Shallot, e.g.:
BULB
. A type of onion, with a milder flavor.
11. "Wicked!":
RAD
. Slang words for "good."
14. Knitted shoe:
BOOTEE
. Infant's foor wear.
15. "The African Queen" screenwriter James:
AGEE
.
16. Bird on Australian coins:
EMU
. A large flightless bird that is one of the cultural icons of Australia. Here it is on a postage stamp. Inexplicably, this is not the mascot of
E
astern
M
ichigan
U
niversity.
19. Cul-de-__:
SAC
. Literally, the bottom of a sack, but generally used to indicate a dead-end street.
20. Birth announcement abbr.:
OZS
. Along with Lbs.
21. MontrÈal mates:
AMIS
. French speaking friends from our neighbor to the north..
22. Defeat soundly:
CRUSH
. Stomp, bash, trounce.
24. Clip-on accessories, perhaps:
TIES
.
29. Fax forerunners:
TELEXES
. Per Wikipedia, they comprised a public switched network of teleprinters similar to a telephone network, for the purposes of sending text-based messages.
32. Florida produce:
ORANGES
. Citrus fruit.
33. Turkey neighbor:
SYRIA
. South of Turkey, north-west of Iraq.
34. "__ news?":
ANY
. Update, anyone?
35. Supreme leader?:
ESS
. First letter of the word. The type of self-referential clue that diminishes the quality of a puzzle.
40. Airline to Oslo:
SAS
. Scandinavian Airlines.
43. Shoot the breeze:
YAK
. Chew the fat.
44. Watts of "Twin Peaks" (2017):
NAOMI
.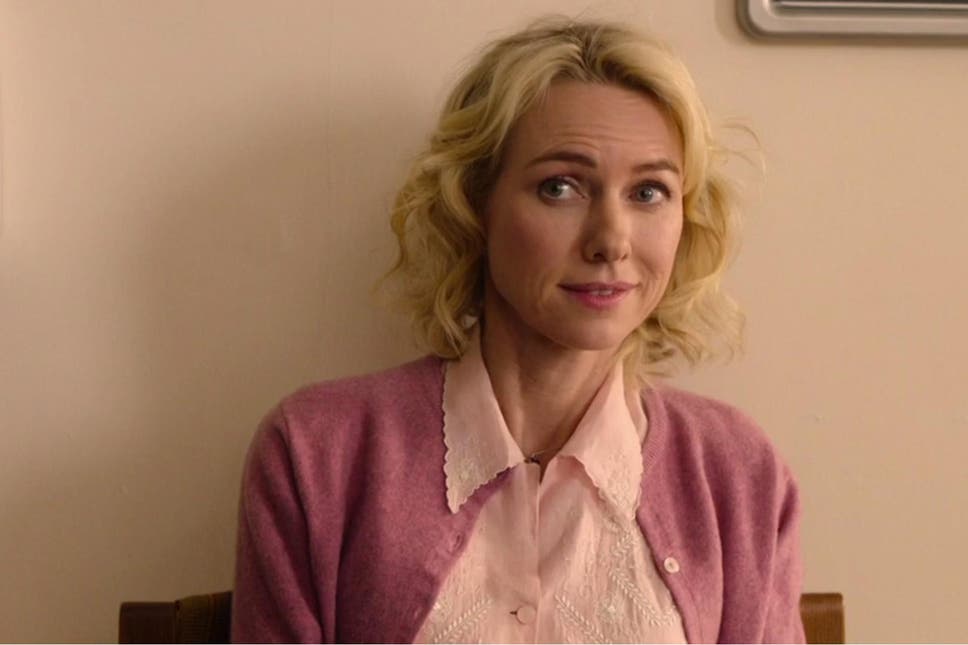 47. Kind of illusion:
OPTICAL
. See some here.
50. Drive back, as attackers:
FEND OFF
. Repel hostile adversaries.
54. Mine, in MontrÈal:
AMOI
.
55. Justice Samuel:
ALITO
. Appointed by George W. Bush and on the bench since January, 2006.
56. Organic fuel:
PEAT
. Boggy ground consisting of partly decomposed vegetable matter. Not the only organic fuel.
59. Directional suffix: -
ERN
. All's quiet on the -ERN front.
60. Tank or tee:
TOP
. Article of informal clothing worn on the torso.
65. Birthday card number:
AGE
. These numbers keep increasing.
66. Currency for 19 countries:
EURO
. It was introduced on January 1, 1999.
67. Apartment dweller, typically:
RENTER
.
68. Barrett of Pink Floyd:
SYD
.
69. Gas in a sign:
NEON
. A noble gas [chemically inert] with atomic number 10 and atomic weight of 20.1797, having a density about .9 * that of air.
70. Like the smell of a brewery:
YEASTY
. Brewers' yeast transforms carbohydrates to alcohol under low oxygen conditions.
Down:
1. Costello's cohort:
ABBOTT
. Comedy partners
2. Humdingers:
DOOZIES
. Things that are remarkable or outstanding. "Humdinger" is a word of
uncertain origin
that arose in the U. S. in the late 19th century. It might simply be a mash-up of hummer and dinger, older words of similar meaning. DOOZIE is of unknown origin. It is definitely not derived from the name of the Duesenberg motor car, as is sometimes suggested. The use of the word predates the 1920 introduction of the automobile by more than 20 years.
3. How some scripts are adapted from novels:
LOOSELY
. ASoIaF mavens take note.
4. "__ go time!":
IT'S
. A challenge to fight some one; or a realization that the moment for decisive action has arrived. Also, this year's advertising slogan for the Detroit Visitor's Bureau.
5. Software prototype:
BETA
. A test version of the package, prior to its commercial release.
6. Appear to be:
SEEM
. Give the impression or sensation of having a particualar quality.
7. Operatic voices:
BASSI
. Italian plural of BASSO.
8. "Gross!":
UGH
. Eeew!
9. Zodiac sign:
LEO
. July 23 to August 22. We are now in Virgo.
10. "You __!": "Bingo!":
BETCHA
. Of course.
11. Make a comeback:
RESURGE
. To regain popularity or strength after a decline.
12. Stockpiles:
AMASSES
. Accumulates.
13. New title for Meghan Markle:
DUCHESS
. Of Sussex, having married Prince Harry on May 19th of this year.
18. Semis:
RIGS
. North American term for large trucks. More generally, a RIG is an apparatus or device designed for a specific purpose.
23. "This Is Us" Emmy nominee __ Cephas Jones:
RON
. No idea.
25. Feudal laborer:
SERF
. Laborers who were bound to a particular piece of property.
27. Word processing choice:
FONT
.
Letter character style
.
28. "Have a sample":
TRY ONE
. A tiny morsel.
30. A dozen ova?:
XII
. OK. Ova is latin for eggs; eggs are generally sold by the dozen; and XII is the Roman numeral for 12. Still . . .
31. Helpful courses for underachievers:
EASY As
. A class where a high grade can be achieved with minimal effort.
34. Inquire:
ASK
.
37. "Don't move!":
HALT
. Stay put.
38. Campaigned:
RAN
. As for public office.
39. Diminutive Jedi master:
YODA
.
40. Mozart works:
SONATAS
. Musical selections for solo instruments. Here is a well known example.
41. Expression of regret:
APOLOGY
. I'm sorry!
42. Like Ronald McDonald's sleeves:
STRIPED
. Advertising mascot in a clown outfit.
45. They may be precious:
MOMENTS
. Sweet memories, or overly cutsie ceramic miniatures, if you're in to that sort of kitsch..
46. "My memory fails me":
I FORGET
. What was i saying . . . ?
48. Cousin of Gomez Addams:
ITT
. From the Addams Family TV show.
49. Selected:
CHOSEN
.
50. Lose sleep (over):
FRET
. Worry.
51. Sunday best:
FINERY
. One's best clothing.
53. It may say "World's Okayest Cook":
APRON
. A protective and/or decorative garment worn over the front of one's clothing, and tied in the back.
57. __ for help:
A CRY
. S.O.S. perhaps.
58. Quaker pronoun:
THEE
. Obsolete singular objective case version of "you." A relic of the English language's Germanic roots.
62. Shade:
HUE
. An attribute of color determined by its wavelength distribution, independent of brightness or intensity,
63. Conquistador's treasure:
ORO
. Spanish gold.
64. Actress Ortiz of "Ugly Betty":
ANA
.
Betty's more fashionable sister
Well, that wraps up another Wednesday. Make sure you have all your nickels and dimes - and marbles, too, just to be on the safe side.
Cool regards!
JzB