ELATION




I




Find the perfect love:

ELATION! Closest thing to

Heaven here on earth.




II




I've been invited

To work on a great project:

Blogging has paid off!

Regarding the project - I might get a few pennies or even a dollar out of it, but "

paid off

" really has nothing to do with money.
Sorry to be enigmatic, but I'm not prepared to say more than that for the time being.
But this is an exciting opportunity, and I'm definitely ELATED!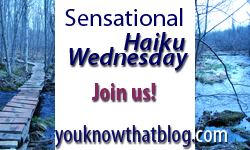 .