.
SHADOWS
I
He's always with me,
My Dark-side Siamese-twin,
Until lights go out.
When all eyes are on you, your
III
Three sisters dancing
Cast reflections and
shadows
Reaching for the heights
Above, back to front:
Granddaughters Amanda, Rebekka, Samantha

They danced to this song.
"Spinning, laughing, dancing."
Mom, dad, and both grandmas were in tears.
Even crusty old Bumpa was a bit misty-eyed.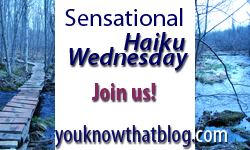 .