Theme -
CONVERSATIONS
of a sort. The circled letters that book-end the theme answers to the asterisked clues are all synonyms for TALK. Hence today's theme song.
Let's check them out.
16 A. *Golfer's guide for measuring distances :
YA
RDAGE BOO
K
. I'm not familiar with this term, but it's clearly a record of tee to green distances. To
YAK
is to overdue the talking.
28 A. *Philatelist's find :
RA
RE STAM
P
. A philatelist is a stamp collector. A rare one can be worth a fortune. About 50 years ago the word
RAP
meant to have a casual conversation, perhaps involving some vocabulary lubricating substances. Now it indicates a music genre in which rapidly and rhythmically delivered words are presented over some sort of music background.
44 A. *Hybrid retriever :
G
OLDEN L
AB
. Labrador retrievers are hunting and working dogs that make good pets. They come in black, brown and various shades of yellow. In a quick search I couldn't come up with anything about hybrids. There is a mixed breed dog called a Goldador, which is a cross between a Lab and a Golden Retriever. It's a smart and easy going type of dog, but I don't think it is quite the same thing as a Golden Lab, which looks to be a naturally occurring variant. To
GAB
is to talk overlong about trivial matters, or engage in idle chatter.
61 A. *Winter warming spell :
J
A
NUARY TH
A
W
. The calm between the winter storms. To
JAW
is pretty much the same as to
YAK
or
GAB
. The English language is rich in unnecessary synonyms.
Usually it can be hard to grasp this type of theme if your puzzle source doesn't include the circles. But today's unifier, tucked into the southeast quadrant, is helpful in figuring it out.
38 D. Popular mobile app ... and, as shown by circles, what the inner parts of the answers to starred clues do : S
NAPCHAT
. This is an app for sharing pictures and messages. Unlike on other social media platforms,
SNAPCHAT
items automatically are deleted after some time. The sense of the clue is that the interior letters have been snapped and trapped, alligator style, leaving the circled letters as a free-standing word.
Hi Gang, JzB here to start the conversation. Now - who would come up with such a snappy theme idea? Why, it is our own C. C.! With split-word themes I always look for symmetry or balance. Here, the first two entries split after the first letter of the 3-letter target word; and in the last two, it's after the second letter - a nice, elegant touch. Let's SNAP our way through the rest of the puzzle and CHAT about it in comments.
Across
1. "That cracks me up!" :
HAHA
. Real or feigned laughter.
5. "__ and the Swan": Rubens painting :
LEDA
. In mythology, LEDA was an Aetolian princess who became queen of Sparta. Zeus raped her in the form of a swan. Devine sexual abuse. What kind of an example does that set for mere humans? This subject seems to have fascinated
many other artists
.
9. Paper Mate product :
PEN
. The write answer.
12. 1936 Olympics standout :
OWENS
. Jesse [1913- 1980] was a gold medalist in track and field events.
14. Goes it alone :
SOLOS
. As pilot trainees or musicians.
15. "Te __": Rihanna song :
AMO
.
18. Playful bite :
NIP
.
19. House vote :
AYE
. Or NAY, depending on how you feel about the issue.
20. Like much store-brand merchandise :
LOW END
. Less than top quality in materials or workmanship.
21. Contact lens solution brand :
RENU
. Bausch and Lomb product.
22. Soft boot material :
SUEDE
.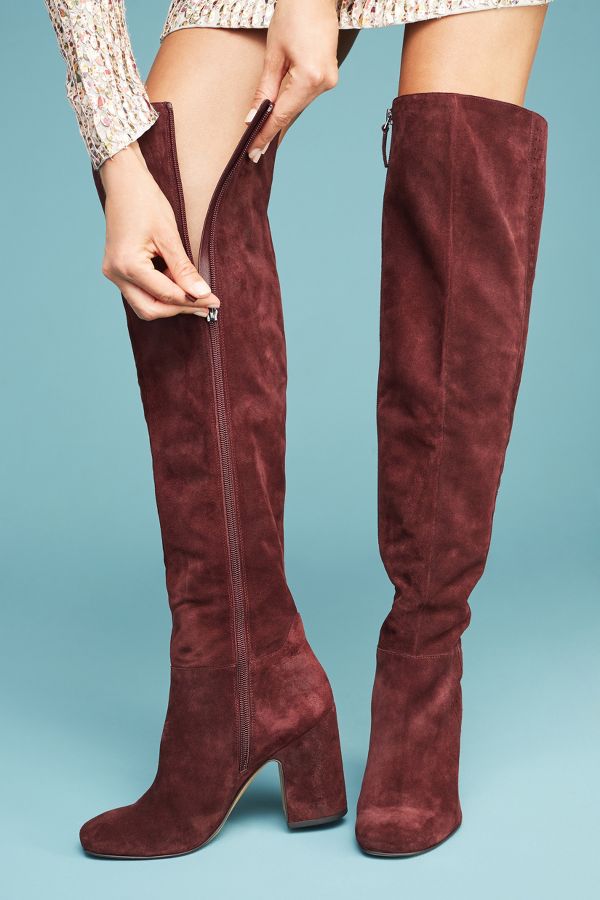 24. Winner's wreath :
LAUREL
. An aromatic evergreen shrub, related to the bay tree, common to warm and tropical locations.
26. Church seating :
PEWS
. Usually wooden and hard.
31. On __ of: for :
BEHALF
. In the interest of or representing some one or some thing.
34. Family guys :
PAPAS
. Dads or granddads, depending on your family's preferences.
35. Overhead expanse :
SKY
. You can find stars there.
36. Superhero in an armored suit :
IRONMAN
. Tony Stark [no relation to the Winterfell Starks] was captured by an evil enemy who forced him to build a weapon. He instead built for himself an advanced suit of armor that he used to escape and go on to a life of heroism.
38. Place for a hot stone massage :
SPA
. A commercial enterprise offering various health and beauty treatments.
41. "Uncle Tom's Cabin" novelist :
STOWE
. Harriet Elizabeth Beecher STOWE [1811-1896] American author and abolitionist.
42. Became clear to, with "on" :
DAWNED
.
48. Tough to learn :
HARD
. Like calculus or many real life lessons.
49. "Finally!" :
AT LAST
. What took you so long?
50. One of his stories is the source of the "sour grapes" idiom :
AESOP
. Ancient Greek fabulist.
53. Relax in the tub :
SOAK
. [Ahhhh]
54. Sonny and Cher, e.g. :
POP DUO
. From back in the day.
57. Sulu portrayer John :
CHO
. [b 1972] Korean-American actor and musician, portrayor of Hikaru Sulu in the Star Trek reboot film series.
60. Kin of net :
COM
. Web site suffixes.
63. Fla. neighbor :
ALA
. So. Sts.
64. Athlete's rep :
AGENT
. Contract negotiators
65. Facebook option :
SHARE
. A way of reposting something you see.
66. Mario Bros. console letters :
NES
.
67. Exercise break :
REST
. Catch your breath.
68. Casino conveniences :
ATMS
. Automatic Teller Machines, located so you can hand over even more of your hard earned cash.
Down
1. Georgetown hoopster :
HOYA
. Georgetown U. basketball player. The story is that long ago the school teams were called The Stonewalls. A student, relying on Greek and Latin came up with the slogan "Hoya Saxa!" meaning "What Rocks!" The rest is history. Or perhaps myth. You decide.
2. On the road :
AWAY
. Out of town.
3. "These are the reasons" :
HERE'S WHY
.
4. "Go on ... " :
AND
. Tell me more.
5. Place for a hoop :
LOBE
. This gives me an earie feeling.
6. Musk of Tesla Motors :
ELON
. [b 1971] A South-African born Canadian-American businessman, inventor, engineer and investor.
7. Kid's drawing tablet :
DOODLE PAD
.
8. Pose a question :
ASK
.
9. Bakery-café chain :
PANERA
.
10. "8 Mile" rapper :
EMINEM
. Marshall Bruce Mathers III [b 1972] is the best selling American recording artist of the previous decade.
11. Orange juice specification :
NO PULP
. I like mine with pulp
13. Customer-drawing sign word :
SALE
. Presumably, prices are reduced.
14. Waste conduit :
SEWER
. Disposal system.
17. Supreme being :
GOD
.
21. Road grooves :
RUTS
.
23. "Miracle on Ice" team, for short :
USA
. American 1980 Olympic Hockey - a different kind of cold war.
25. Yoga position :
ASANA
.
Postures
.
26. "Masterpiece" network :
PBS
.
P
ublic
B
roadcasting
S
ystem.
27. "There's a mouse in our house!" :
EEK
. Human squeak.
29. Sleep study subject :
APNEA
. Breathing interruption during sleep.
30. Ewe guy :
RAM
. This elicits a sheepish grin.
32. Low-calorie brews :
LITES
. Might as well drink water.
33. Place for big headlines :
FRONT PAGE
. First thing you see in a news paper.
37. Hooting bird :
OWL
. Who? Raptors of the order
Strigiformes
, which are mostly solitary and nocturnal. That's who!
39. __ capita :
PER
. For each person, taken collectively; typically averaging some countable item or phenomenon over the population as a whole.
40. Mix in :
ADD
.
41. Badlands Natl. Park site :
S. DAK
. South Dakota.
43. Detective's question :
WHO?
Or WHY?
44. Garage container :
GAS CAN
.
45. 1962 Lawrence portrayer :
O'TOOLE
. Peter [1932-2013] Anglo-Irish stage and film actor.
46. Peruvian pack animals :
LLAMAS
.
47. Not skilled in :
BAD AT
.
51. Lux. setting :
EUR
. Luxembourg is in
EUR
ope.
52. Tofu beans :
SOYS
. If you soy so.
55. Change for a five :
ONES
. Dollar bills.
56. Fourth-down play :
PUNT
. American football. The team currently in possession of the ball kicks it to the other team in the hope of moving them farther away from their goal line.
58. Inflict pain on :
HARM
. Do damage to.
59. Is in arrears :
OWES
. Has overdue debt.
61. Cookie container :
JAR
. Ours has yummy home made pumpkin cookies.
62. Article in some hip-hop titles :
THA
. Variant of THE, I assume.
That RAPS up another Wednesday. Let the GABS, YAKS and JAWing begin.
Cool Regards!
JzB