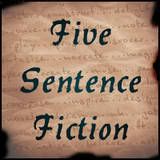 Today's prompt is
BUSINESS
, which gives me an opportunity to explore a bit of Marci's back story.
See "Unraveling the Threads" in the right hand frame if you want to keep up with these characters.
Marci was a sophomore majoring in art when she met H. Bradley Tallemond, benefactor of the school and patron of the arts, at a student exhibition.

After 30 years of marriage to the former high fashion model he called "The Ice Queen", Brad was more than ready for a woman one third his age, and at 19 Marci was a prime and compliant target: their courtship was quick - she was in his bed that same night.

He loaned her $10,000 to devote to an IPO he couldn't legally touch, and within 6 months she had not only paid back the loan but was $137,000 richer.

Her part of the bargain was that he could have her whenever he wanted in any way that he wanted, and for the next few years he called on her two or three times a month, meanwhile guiding her investment decisions in up and down markets.

By the time he died in a mysterious boating accident when she was 26, Marci already owned her own gallery and was well on her way to her second million.
Reduced to a Haiku
Sex is a form of
Art, a passionate story,
And monkey business.
Or Two
The art of business,
The business of art; plus, he
Gave her a hot tip
UPDATE
: Here is a bonus, at no extra charge, inspired by
Sania's entry
and, in a way, by mine, above.
BUSINESS II

It's a service provided to meet a need.

Customers travel, sometimes great distances, and plunk down their cold, hard (so to speak) cash.

Sounds like capitalism to me.

So explain to me why it is illegal.

After all, is this not the worlds oldest business?