These prompts make me a bit more somber than the silliness you might have come to expect. My mother-in-law has been in an extended care facility for several months. They are trying hard to help here there, but she does little to help herself, and is growing weaker physically and emotionally.
Mentally, she's an enigma, and seems to wander among various degrees of past and present reality. She's always been very sharp, so this is really quite disturbing.
Plus, a dear friend of mine who was an educator and a wonderful musician, only in his early 70's, is deep in the grip of dementia. He now lives with his daughter and can't remember how to find his way to the bathroom.
SHW prompt
:
Family
TWW CCCVIII prompts
:
Echo, Hardship, Softly
Family memories
Echo softly -- the hardship
Of dementia nears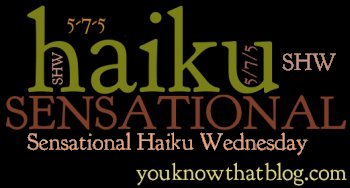 ~ ~ ~ ~ ~
A non-haiku on the 3 words
Inspired by
Pigeon Diaries
Always speak softly of lost love
The echo is a drumbeat in your heart
Memory marches on in hardship
~ ~ ~
Update 12/20
: As a haiku
Lost love - speak softly
Your heart's drumbeat - echos of
Memory's hardship
This one has 1st-3rd line interchangeability;
a feature I haven't previously considered.
Memory's hardship
Your heart's drumbeat - echos of
Lost love - speak softly
I think the second version seems a bit more coherent.
I'll at least be thinking about interchangeably in the future.