Yer Pirate, and some other Wordpress Users -
If you should read this, I want you to know that I am unable to comment on any of your blog posts including the one for this challenge. These comments must be stuck in your spam filter. Please release them.
~ : ~ : ~
I saw this new challenge
at KZ's blog
and was inspired by what she wrote. So much so that this is a direct response to it. A failure of originality, perhaps, but you know what they say about imitation. Anyway, here goes, at exactly 220 words.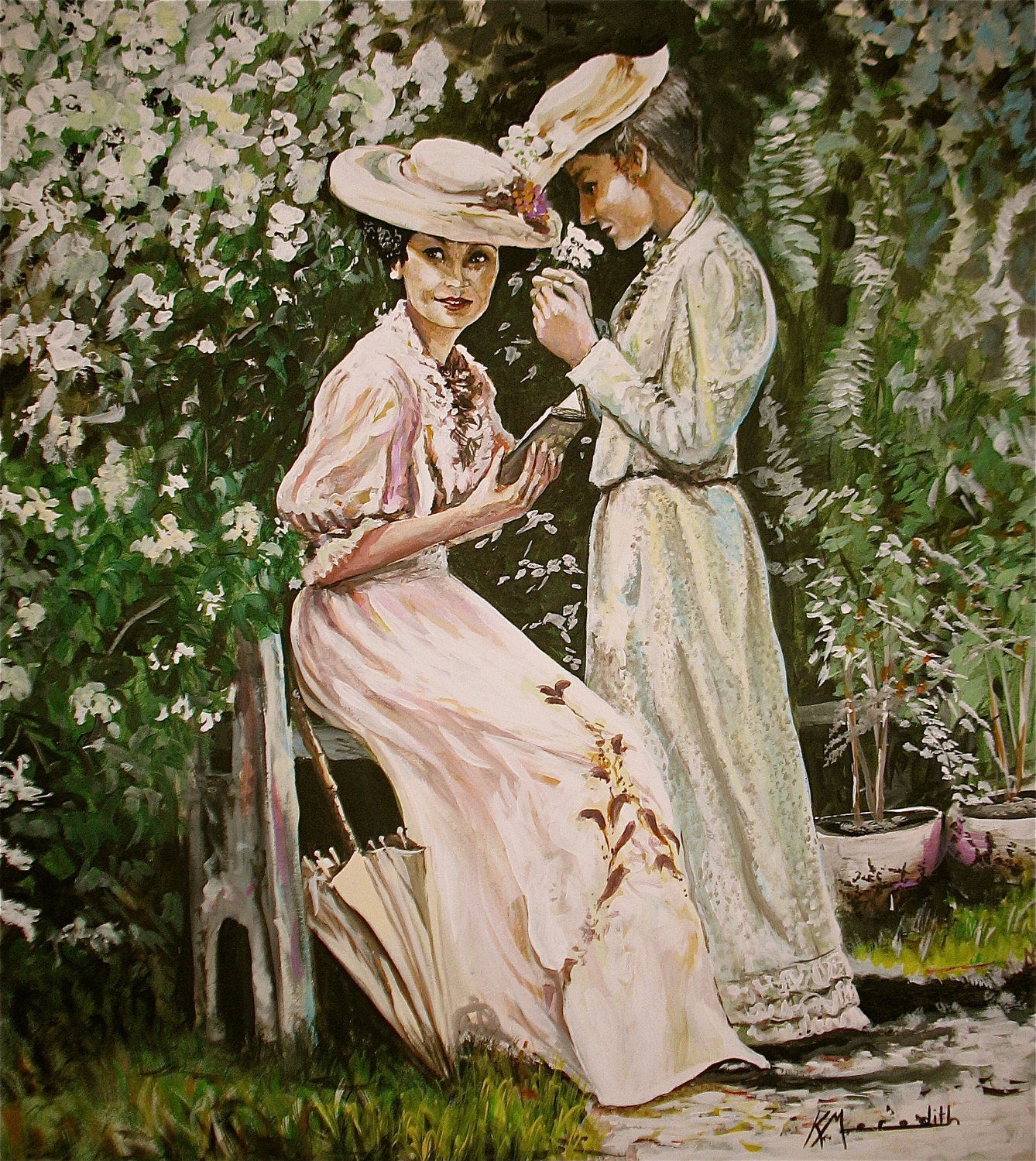 MELT
My Dearest Jocelyn -

The handkerchief you made for me is perfect. Would you be surprised that I still keep it close to my heart? I do so admire your skill with needlepoint, your touch at the harpsichord, the beauty of your singing, your way with words, and the quiet confidence with which you handle the servants. My father bought his way into our social class, and you saw how I was never accepted there. That by itself is enough to make our love impossible.

You know that I have always loved you, and certainly in a way that your husband never could. But Willoughby's was so long ago. Still, I remember that first kiss, the touch of your soft hands, and all else that we did that night. The memory gives me such a warm glow.

My husband has been able to thaw me. Or maybe I was never frozen. But even now, with oceans between us when I am in his arms I think of you. Perhaps it would help if you would think of me.

I memorized your beautiful letter before I burned it in the candle that you gave me. You know what to do with this.

Sent with all my love,

Emilia
~ : ~ : ~
Love that never wanes
Though the candles are burned low
Nevermore to wax
~ : ~ : ~