Blue
UPDATE 2/11/15
for The Imaginary Garden
Tuesday Platform
[a day late]
Since it's all about the stage and the applause, I'll take this opportunity to blow my own horn - literally.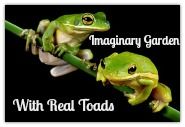 ~~::~~
Carpe Diem theme originally from Nov 7, 2012.
My grandson Nate is a smart, healthy boy. He'll be 12 1/2 on Valentine's day.
But he got off to a rough start. He was born with transposition of the great arteries - his pulmonary artery and aorta were hooked up in reverse. So instead of a complete circulatory system, he had two closed loops. Fortunately, this condition was observed in an ultrasound. So he was born at Mott's Children's Hospital at the University of Michigan in Ann Arbor, where fixing these things is a matter of routine.
When he was born, he turned blue immediately. But the neo-natal cardiac team was on high alert and quickly performed a radical procedure that stabilized him until the open-heart surgery could be performed a week later.
It was a success, and everything turned out well. Which is pretty remarkable since they opened him up like a clam, and the great arteries in a newborn have about the same diameter as a pencil lead.
So I wrote this song for him. A blues of course. A minor blues for a little guy. The barely audible bass riff at the beginning and end is supposed to represent a heart beat. There is other symbolism in the song's construction, some of which was unconscious. Trombone solo by me.
I tear up every time I tell this story.
new little blue boy
here is a song of the heart
from my horn to you